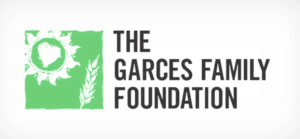 The Garces Foundation is a nonprofit organization committed to helping the underserved immigrant community. Since 2020, Robert Kurzban has represented the team as Grants Coordinator and Director of Development. 
Over the years, Robert Kurzban has developed a number of grant proposals for the benefit of Art Sphere, Inspire Philadelphia, Project S.A.V.E. and PhilaSoup — just to name a few.  Strengthened by a background in research, his approach to writing suits the role of Grants Coordinator and Writer.  Always hands-on, he works directly with Executive Directors and members of staff to understand each nonprofit as thoroughly as possible.  Developing grant proposals and securing grant funding is a labor of love for Robert.  He enjoys the opportunity to contribute positively to causes that truly matter in his community.  On the road ahead, he looks forward to applying his nonprofit writing services for the benefit of the Garces Foundation.
Mission
Too often, the immigrant community lacks access to quality healthcare.  This is largely due to cost and economic hardship, though limited English proficiency certainly plays a challenging role in the matter.  The Garces Foundation aims to break down the barriers between immigrants and healthcare by working as an advocate in the community.  The goal of the Garces Foundation is to ensure that no member of the immigrant community goes without access to quality healthcare.  In turn, the nonprofit hopes to empower these individuals by improving their lives and assisting them in maximizing their potential.
Programs
The Garces Foundation hosts numerous programs for the benefit of the immigrant community.  The nonprofit's three key activities include:
English for the Restaurant and Everyday Living
A program entailing 12 weeks of English language instruction, this program aims to empower individuals through language.  It is the Garces Foundation's intention that this program will foster professional advancement as well as access to healthcare and community resources.
Insurance costs and other associated fees often pose the biggest barriers between immigrants and healthcare.  The Garces Foundation happily hosts community health days on a quarterly basis, which aim to turn this situation around!  Program participants are supplied with a personal health plan and booklets that cover dental, medical and nutrition topics.
This program aims to positively impact participants for the long term.  The Garces Foundation's workforce training covers everything from culinary skills to continued improvement in language skills. 
In 2021, Garces Foundation was honored to be recognized by the Wawa Foundation as a finalist for the Hero Award.  Robert Kurzban was selected to receive the award on behalf of the nonprofit.